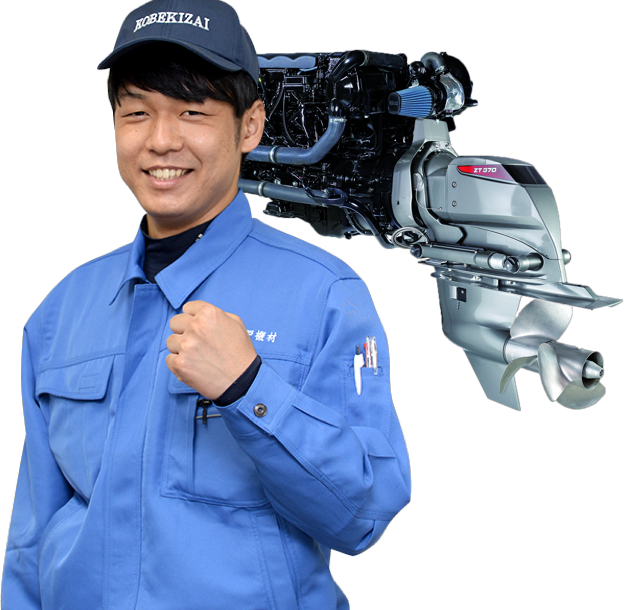 Our strength is a 50+ year track record and customized production in our factory.
We started with thermal insulation coatings for marine diesel engines and have expanded our service and product lineup to become the 'shields' that protect people, the environment and the production lines. Our desire is to help the resource usage for tomorrow by protecting 'now' your business environment.
NEWS
Energy-saving effect of thermal insulation lagging cover

TEMP SHIELD® is a detachable thermal insulation cover which has been developed to our original design and utilises custom sewing technology using knowledge and experience accumulated over 50 years of providing heat insulation solutions for marine diesel engines.
TEMP SHIELD® is a completely made-to-order product which makes it compatible for adhesion and ease of use with high energy saving results, because we measure the target properly and directly and choose the best material suited to its form and usage.

Made-to-order production from thorough listening

We select appropriate materials tailored to customers' equipment corresponding to all necessary temperature ranges, (from low temperatures to ultra-high temperature ranges), and manufacture products that achieve the highest thermal insulation by molding technology based on our past achievements and know-how cultivated through tireless research and development. Please also ask us for thermal calculations regarding insulation, thermal analysis, depreciation simulation, etc.

Problem solving of "manufacturing field"

In addition to introducing our products, we also contribute to the improvement of the working environment, such as reducing injuries to peripheral work and reducing mechanical vibration and noise.
We are also adaptable to various custom order products and requirements
We handle a wide variety of products necessary for many industries. For example, a screw or a pipe coupling, equipment such as a screwdriver or wrench, consumables or repair parts such as chains, O-rings, packing, and lubricating oil. In addition, all of the industrial equipment in the main production lines. In cooperation with more than 100 suppliers and manufacturers, we will promptly respond to customers' requests.